Gary Neville admits he is worried Jadon Sancho 's future
Former Manchester United defender Gary Neville admits he is worried that Jadon Sancho's future will end up in the same way as Donny van de Beek.
         The England international was a substitute and was not included in the team's 3-0 win over Spurs in the Premier League on Saturday night. Like the game that was defeated by Liverpool 0-5 at home, which Gary is worried that if Ole Gunnar Solskjaer likes to play in the 3-5-2 system in the game with "Spur" Where will Sancho be in the plan?
"I can't help thinking about Van de Beek," Gary said. "Who nominated him? Who sponsored Manchester United with the £40 million they spent on this kid? People sitting in the stands and haven't played football in almost 18 months."
"Sancho, if he's not careful It might end up the same way. He's been playing with shocking results in the last few weeks, that's not him at all… I mean the team's performance."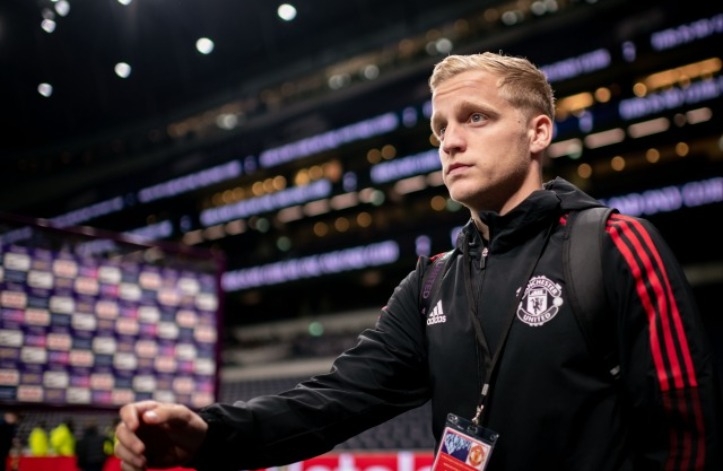 Gary Neville admits he is worried Jadon Sancho's future
"He came into the club and looked disjointed in terms of their football. He played in a better team and more teams at Dortmund. 'What the hell am I doing here? What is this?' There is no teamwork. unstructured The defensive rate is very poor."
"He's the only player when you look at Manchester United's defensive running stats, I think he's fifth or sixth among the top four attackers. So he's in the top 10, so he's doing well."
"But he had to be on the bench today and think. 'What am I doing?' Now he thought. 'Where do I play in that system' because I don't see him as a midfield three and I don't see him as a striker pair. So he might think 'Where is my career at Manchester United?'"
"Van de Beek was thinking the same thing. Today was a good day, but it caused problems in other places instead."